Burning Longleaf Pine Forests
Historically fire frequently moved through the southeastern landscape. Today these fires are mimicked using prescribed fire. Prescribed burning is an important forest management tool that can be used throughout the life cycle of a stand of trees to:
prepare a stand for planting (site prep burn)
reduce fuel loads (hazard reduction burn)
mimic natural fire occurrences (silvicultural/ecological burn)
Longleaf pine once dominated the southeast, in part because it is particularly suited to survive frequent fire. Today the use of prescribed fire in longleaf stands has many benefits including:
promoting plant diversity
creation of wildlife habitat
controlling competition
increasing wood quality by pruning lower limbs (thermal pruning)
controlling insects and diseases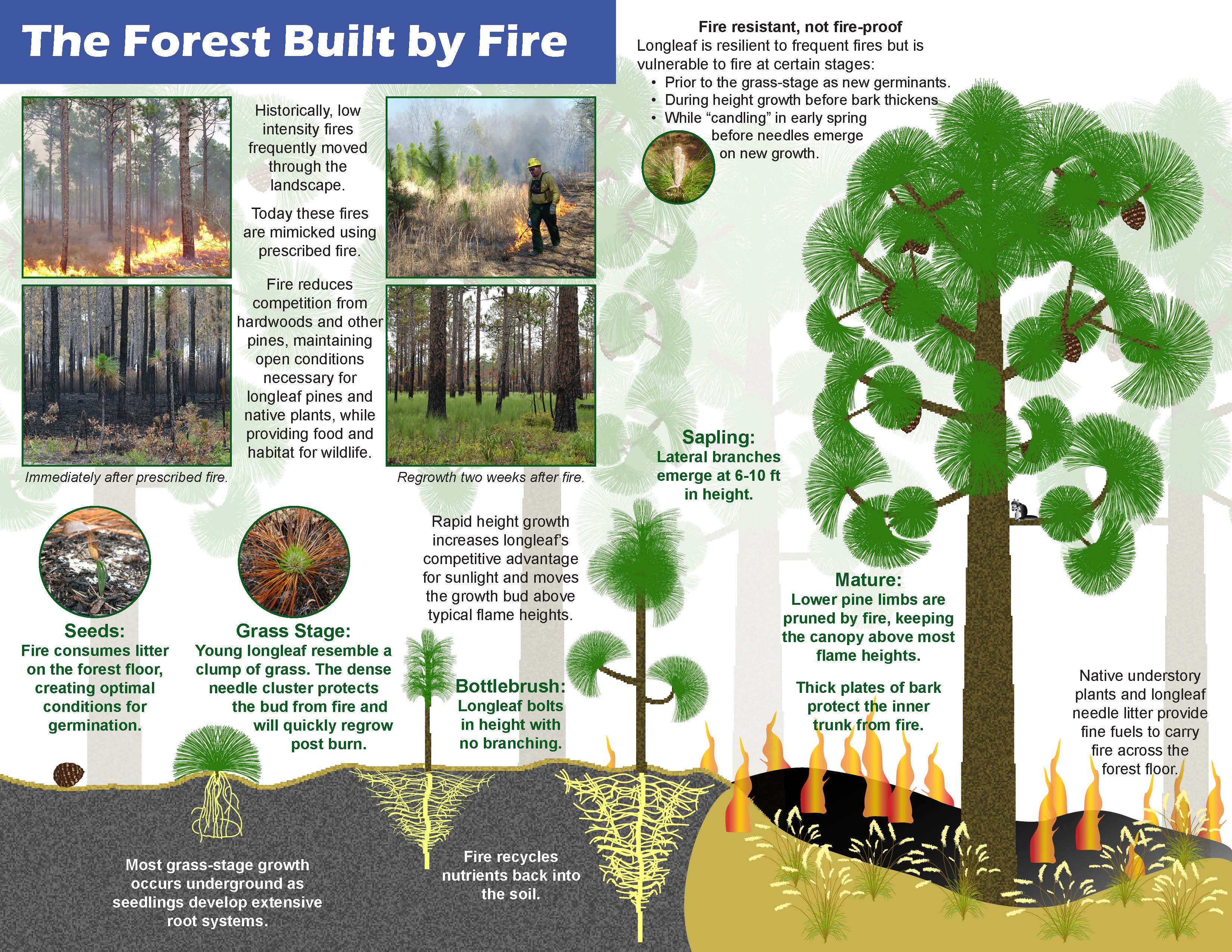 Videos and Resources
Find more prescribed fire resources and contacts.
---